Welcome to The Big Brother Fanon Wiki
The Big Brother Fanon Database.
Big Brother Fanon Wiki, is a free public wiki, that anyone can edit.
Welcome
This Wiki is dedicated to the hit-tv show Big Brother here you may make your own fanons or read some! We do have some policies though, you may read them below. We welcome anyone to contribute, but if your a anon (Wiki contributor) we ask you to make a account. Sorry to say that if you make a fanon, and you are a Wiki Contributor it will be deleted. We have two main buro's Bryce & Me
Our Featured Players!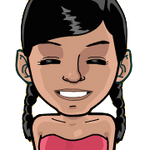 Samantha

Congratulations to Samantha, who overcame the jury in a 4-3 vote, winning our very first wiki hosted online reality game. Her strong challenge performance and quick decision making skills allowed her to remain safe through the entire game, not touching the block once.
What You Can Do

Some Helpful Tips

Admins are marked in dark green color code.
A non-completed fanon that is not edited within 45 days will be deleted.
Admins
Aishia · Bryce · Crazy · JT · Tozza · Ultra
We are not currently looking for an administrator, however when we are.. we are looking for one who will devote them self's to this wiki. We are looking for a ones that are nice, and are trusted by the community.
Ad blocker interference detected!
Wikia is a free-to-use site that makes money from advertising. We have a modified experience for viewers using ad blockers

Wikia is not accessible if you've made further modifications. Remove the custom ad blocker rule(s) and the page will load as expected.